Pre Purchase Sewer Line Home Inspection
Serving Portland OR & Vancouver WA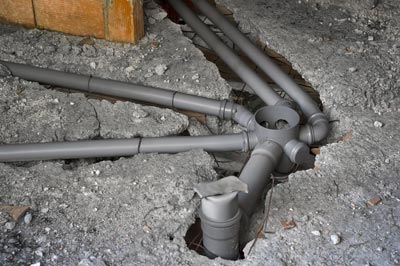 Purchasing a new home is a huge investment and can be an extremely stressful process. Even more stressful than the process of buying a home, would be the discovery of faulty plumbing after the sale has been made final. A new sewer line system can set you back tens of thousands of dollars. This can ultimately be avoided by calling AAA Drain Cleaning, LLC to provide pre-purchase sewer line home inspection before you sign on the dotted line. Sewer line inspection is especially important when considering the purchase of an older home. If you live in the Gresham or Portland, OR areas it is in your best interest to seek out sewer line home inspection before you invest your hard earned money on a new home.
Sewer Line Home Inspection
AAA Drain Cleaning, LLC has extensive experience providing competitively priced sewer line home inspections for those in the Portland and Gresham, OR areas. We use a state of the art high-resolution color camera system to accurately discern the current condition of the sewer line system in the property that you want to call home. Do not be fooled, standard pre-purchase inspections of properties do not include an inspection of the sewer line system- you must seek this service out on your own. In order to have complete confidence in the purchase of your new home, you must understand its structural integrity inside and out so you can plan for maintenance and repairs for the future. We commonly serve the home pre-purchase sewer line inspection needs of:
Realtors
Property managers
Prospective home buyers
Property owners
Home sellers
Pre Purchase Sewer Line Inspection Benefits
We are very confident that the money invested in a sewer line home inspection as part of a pre-purchase checklist is well worth it. This pre-purchase inspection will also give you information on the current condition of the sewer line, and can also identify potential issues that may be an easy fix. No matter the condition of the sewer line system in the home that you want to purchase, AAA Drain Cleaning, LLC will give you an honest and complete assessment to help you make an informed and educated decision. Our technicians will provide you with peace of mind and complete information about the status of the property's sewer lines.
Please Call Us for a Free Over-The-Phone Estimate, and you'll see that it not only feels good to support a local business, but it saves you money as well!
<<< Back to Main Line Cleaning
Pre Purchase Sewer Line Home Inspection in Portland OR and Vancouver WA
Serving Customers in Oregon and Washington
Portland | NE Portland | Gresham | Happy Valley | Clackamas | Milwaukie | Mt Tabor | Belmont | Lloyd Center | Laurelhurst | Hollywood District | Downtown Portland | Beaverton | Tigard | Hillsboro | Cornell | Sylvan | Cedar Hills
Downtown Vancouver | Fruit Valley | Hazel Dell | Felida | Cascade Park | Camas Washington