Main Lines >>
Your main sewer line is the larger pipe that runs from your house out to either the city sewer line or to a septic tank. If your shower or tub is backing up and your toilets won't flush, more than likely you have a clogged main line. We have all the right drain cleaning equipment to get your main line flowing like it should.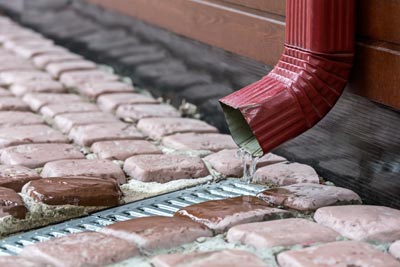 Downspout Blockages >>
Rain drains serve to divert rain water away from your home and its foundation. This is often done in a number of ways, including French drains and dry wells. Often times, these drain lines become clogged with shingle debris from your roof or even roots that grow into you pipes. We can remove these blockages...
Sinks - Tubs - Toilets >>
Your sink, shower/tub, laundry, and floor drains are all examples of secondary drain lines in your home. The lines all eventually connect to your main line. Hair, grease and lint are common culprits that clog these types of drains, along with your garbage disposal. We have the equipment and know-how to get these lines flowing again.
Video Inspections >>
We incorporate top of the line video/locating equipment to not only determine the potential sources of your drain problems, but also to locate these problem areas, letting you know exactly where repairs need to be made and even how deep the problem lies.